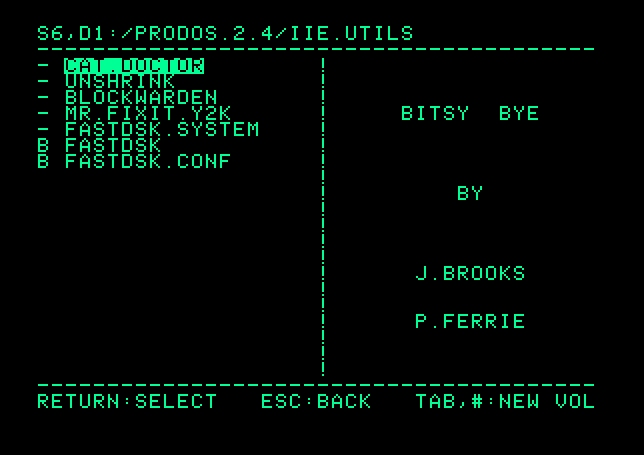 A new program launcher with many features.
Runs on all Apple II computers and CPUs: 6502, 65c02 or 65816.
Allows drives to be selected directly by slot using number keys 1-7.
Allows files to be selected by typing the first letter of their filename.
Displays and quickly scrolls through up to 2,733 files per directory.
Displays and allows selection of all files on a drive, not just System files and directories like previous launchers.
Displays file types and allows launching Applesoft Basic, Binary, Text exec, and GS/OS S16 files via Basic.System.
Displays the slot and drive of each device.
Does not abort on drive errors, but instead lists and allows launching of all readable files.
The code and data size for Bitsy Bye is less than 1KB, with room to spare (thanks qkumba).